An Effortlessly Fun And Affordable Restaurant In Uptown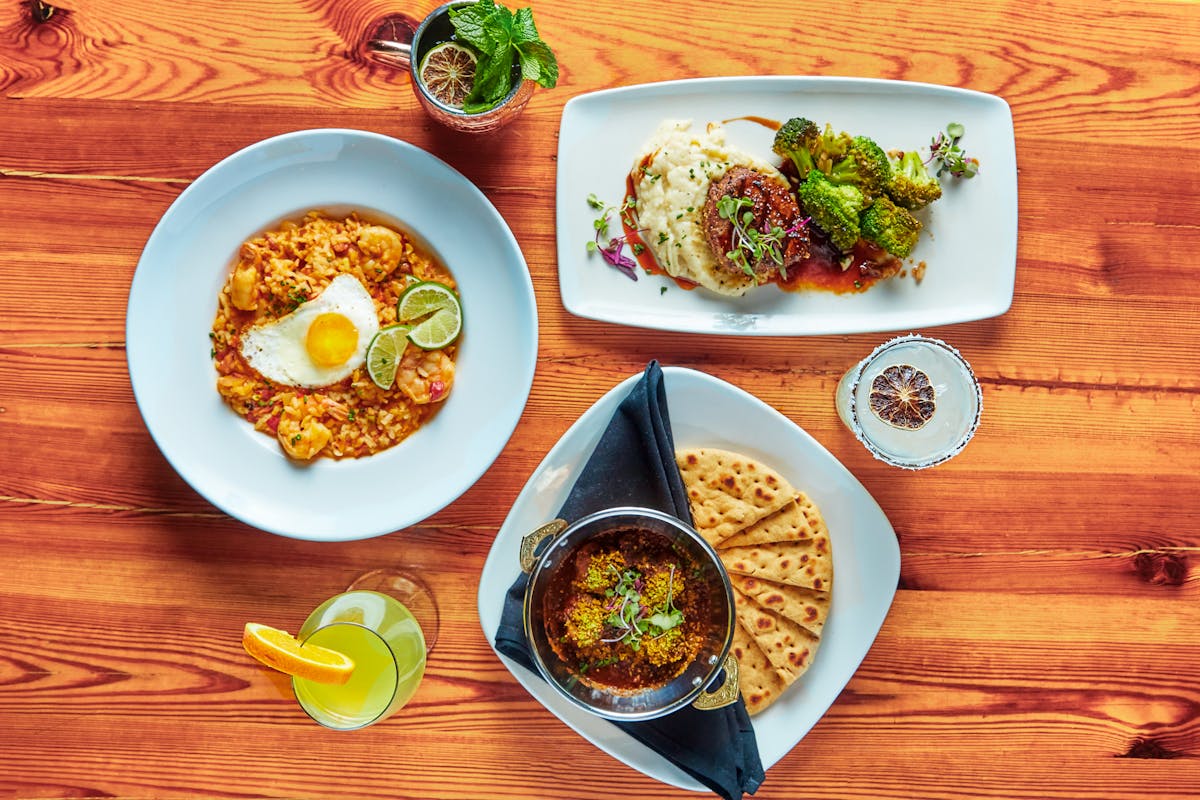 An Effortlessly Fun And Affordable Restaurant In Uptown
State & Allen is a casual restaurant in Uptown ideal for dinner or a sports night in Dallas. Here's how to experience the best dinner in Dallas without breaking the bank!
It's no secret that Uptown Dallas is home to many of the best restaurants in DFW. Uptown Dallas is one of the most sought-out neighborhoods because of its cozy, city feel and unique, neighborly charm. With so many options for dinner, drinks, or a sports night in Dallas, it might feel overwhelming to narrow it down, and if you're not careful it can become pricey pretty quick. Problem solved! Come hang out at State & Allen our restaurant in Uptown Dallas!. We serve up an impressive dinner that won't break the bank!
3 Ways To Do Dinner in Uptown Without Breaking The Bank
The best time to go out for dinner in Dallas is always during happy hour! Happy Hour at State & Allen is every weekday Monday-Friday from 3:00 PM - 7:00 PM. Our drink specials offer a little something for everyone, select from canned beers, fruity seltzers, house wines, and much more. You'll be tempted to try them all. Pair one of our drinks specials with one of our daily food specials, and you're set for a meal that's delicious and affordable. And, guess what?! On Friday's happy hour is ALL DAY! Come by after work to decompress on our patio or indulge in a fun night out with friends.
No matter the day of the week, State & Allen has daily dine-in specials that just can't be beat! We know there are tons of restaurants in Uptown, Dallas, but dinner with us is one you surely won't forget. Enjoy a meal on our patio or drinks at the bar and catch the Ranger's game. We strive to be your go-to restaurant in Uptown and your home away from home that's effortlessly fun, yet reasonably priced.
Feeling exhausted with no energy to cook? Or maybe you're rushing to a fun BBQ after work. State & Allen can handle dinner and the booze run all in one. Order dinner and to-go canned beers, ciders, and seltzers to bring along to the pool, or to enjoy shamelessly on the couch in your pajamas. Our canned beverages are fully sealed to travel nicely and safely from our restaurant to your next destination!
There is no wrong way to do dinner, drinks, or date night! Come by our restaurant in Uptown for the best dinner in Dallas, unbeatable daily specials, or grab some takeout to-go. Make a reservation through the Open Table app or place an online order today!