Main content starts here, tab to start navigating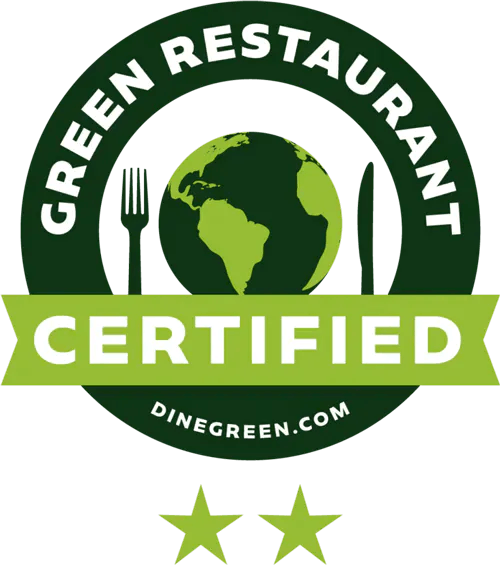 Did you know that State & Allen and our sister concepts are some of only a few Dallas restaurants to be Certified Green Restaurants? This distinction is given by the Green Restaurant Association and our restaurants follow stringent guidelines to uphold our certification. Take a look right here to learn more.
At State & Allen, we are passionate about creating a positive impact on the environment, especially our Uptown neighborhood, through steps large and small. Wherever possible, we use recyclable, biodegradable and compostable products. This includes our takeout containers all the way to our paper towels. We work to reduce waste through composting and have worked to become more energy efficient.
Why do we ask if you want water?
No, we aren't being stingy – we're being green! Our staff asks if you want water with your meal not only to conserve water, but to conserve the energy used to make ice and wash your glass.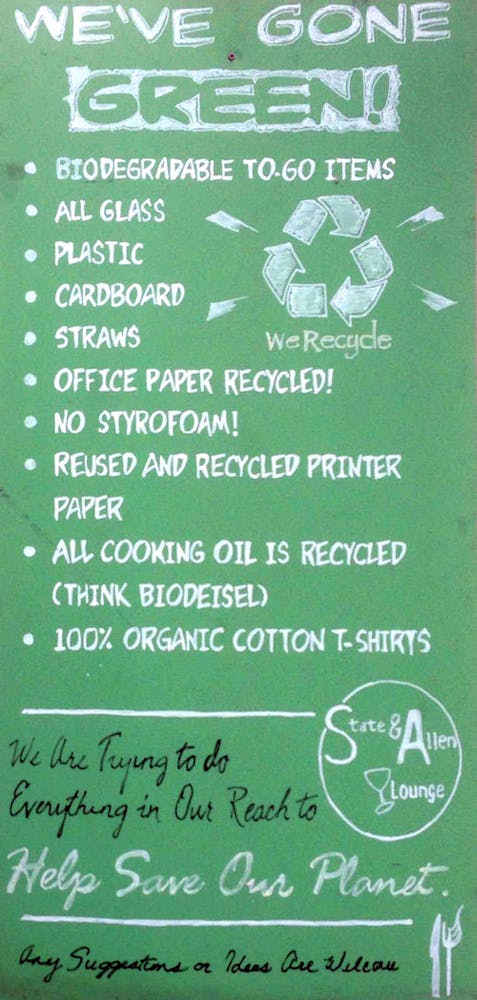 Free coffee sounds good, right?
When you bring your own coffee mug to the best brunch in Dallas (ours), we'll fill it up for free! This helps conserve the energy used to run the commercial dishwashers. Thanks for doing your part!