Help State & Allen Support Breast Cancer Awareness Month!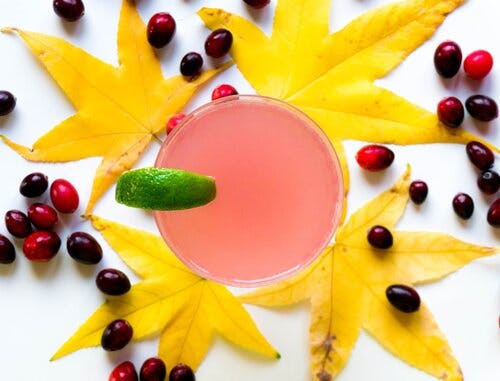 Did you know that October is Breast Cancer Awareness Month?
State & Allen – one of the best places to eat near Dallas - is rooted in this community, and we love giving back to our community and to organizations that make life better for those around us. We can't think of a better cause to support than the fight against breast cancer, so during the month of October, we will be doing our part to give back and fight this awful disease.
Drink Pink to Fight Breast Cancer
Pink is the official color of breast cancer awareness, so we thought it would be fun to highlight our pink drinks this month. Not only that, but during the entire month of October, State & Allen will proudly give a portion of the proceeds from each "pink drink" sold back to support breast cancer research. Our list of pink drinks that will support breast cancer research include:
Rosé Sangria: Fruity and fun, enjoy rosé all day and support an amazing cause! This lighter version of the original is great for happy hour or drinks at lunch.

Deep Eddy Cranberry: Deep Eddy vodka is proud to be an authentic American vodka. The cranberry vodka is tangy and sweet, perfectly balancing the flavors for a fabulous cocktail! Fun fact: all of the cranberries used are grown on family-owned farms in New England.

Deep Eddy Grapefruit: This small batch vodka features real grapefruit, award-winning vodka, and cane sugar. The formula is simple and delicious every time.

Pink Grapefruit Mimosa: Cheers! Our pink grapefruit mimosa celebrates any occasion big or small! Raise a toast to the fight against breast cancer.

Strawberry Banana Mimosa: Mimosas come in all flavors and this strawberry banana one is the perfect blend of fruit and bubbly.
Each of these cocktails represents our hope that one day we will send the end of breast cancer! Now that is something we can all toast to!
Beer, Wine, and More
Not only do we have fabulous "pink drinks" this month, but of course, State & Allen always prides itself on our extensive wine and beer menu. So many great choices to choose from! Whether you want local craft beer, domestics, or imports, we feel very confident we have a beer for you. And wine you ask? Certainly…do you want it by the glass or bottle? We take great care in curating a wine menu that seamlessly complements our menu here at one of the best places to eat near Dallas. Did you know you can always review this menu here? We do our best to keep it updated with the latest information, but always ask you're server for complete details!
Join us this week to Support Breast Cancer Research!
Now is the time! Now through Oct 31, join us, get a pink drink, and a portion of those proceeds will go to breast cancer research. It's a win/win in our book!
See you this week at State & Allen, one of the best places to eat near Dallas.
OCTOBER 20, 2020