New Year's Day Brunch in Dallas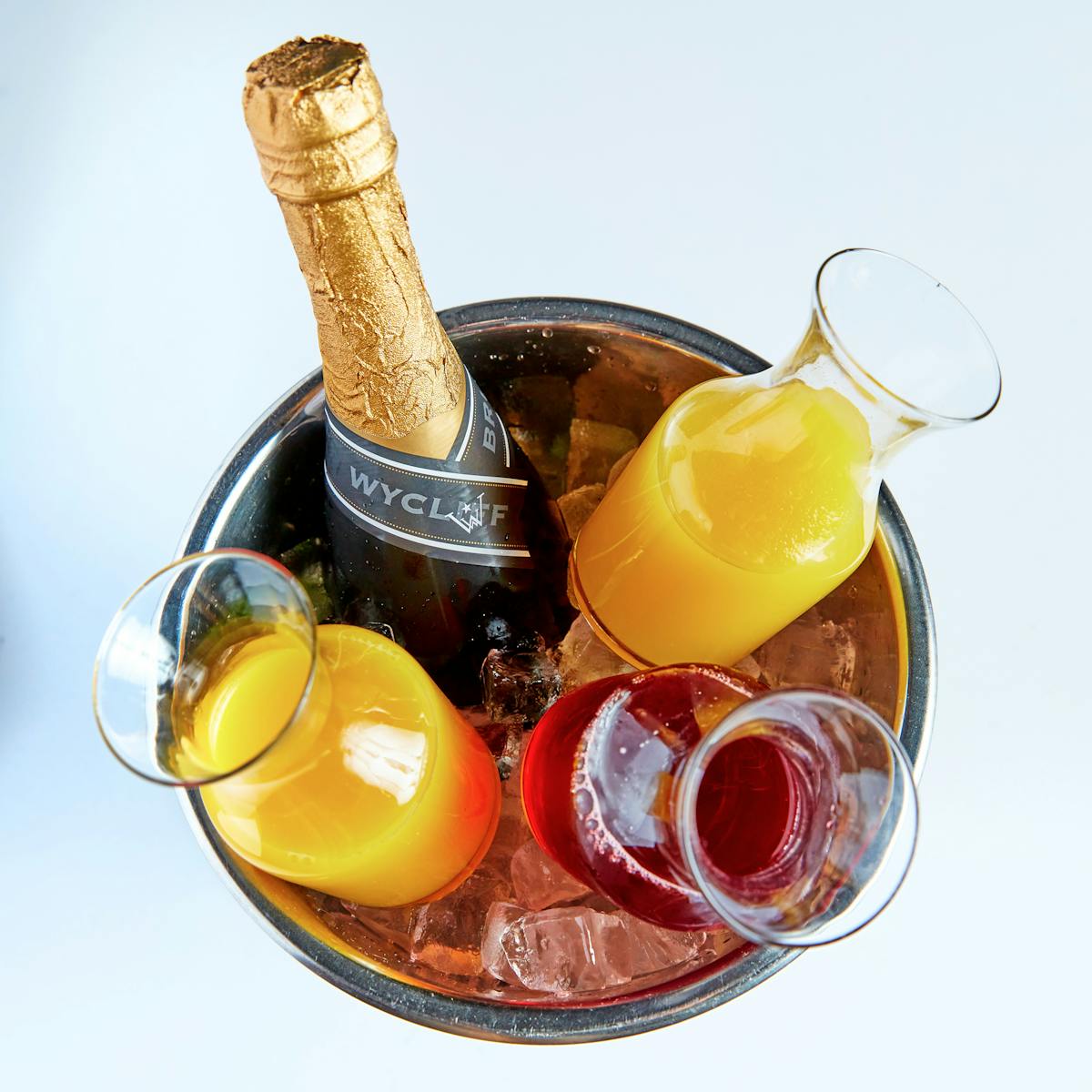 New Year's Day Brunch in Dallas
Come enjoy the best brunch in Uptown, Dallas at State & Allen on New Year's Day to start the New Year off right! We'll be serving up brunch food and drink specials too. Brunch is served every Saturday and Sunday from 10 am to 3 pm. State & Allen is located in the heart of Uptown and can accommodate groups both big and small. If you're in the mood for an outdoor brunch in Dallas, you can't beat our street side patio. We have a variety of brunch foods; from the hearty breakfast classics to the more eclectic dishes, there is a little something for everyone to enjoy.
Uptown Brunch Menu
The quality of food makes all the difference between the best breakfast cafe and the rest. At State & Allen, our brunch dishes are made with pasture-raised chicken eggs that are locally sourced. In fact, all of the ingredients we use are high-quality because freshness matters. Here are just a few of our popular brunch dishes:
BUTTERMILK PANCAKES
roasted apples, candied pecans, whipped cream, bourbon syrup
MULTIGRAIN FRENCH TOAST
bananas, strawberries, dulce de leche, whipped cream, maple syrup
BISCUITS & GRAVY
two buttery biscuits, sausage gravy
STEAK & EGGS
8oz steak, two eggs, chimichurri, purple potato bacon'd hash, toast
CHICKEN & WAFFLE
crispy chicken breast, belgian waffle, two eggs, whipped butter, maple syrup
SHRIMP & GRITS
smoked fresno sauce, tomatoes, chives, poached egg, cheese
Passionate About Food And...
At State & Allen, we are passionate about creating a positive impact on the environment, through steps large and small. Our efforts to be green start with our New Years Day brunch in Uptown, Dallas. Wherever possible, we use recyclable, biodegradable, and compostable products. This includes our takeout containers all the way to our paper towels. We work to reduce waste through composting and have worked to become more energy efficient.
We ask all our customers if they want water, and no we aren't being stingy. Our team will ask if you want water with your meal not only to conserve water but to conserve the energy used to make ice and wash your glass. And another perk of joining us for the best brunch in Dallas, when you bring your own coffee mug, we'll fill it up for free! This helps conserve the energy used to run the commercial dishwashers. We can work together to do our part!
Don't waste time searching for the best brunch in Dallas! You're invited to join us for our annual New Year's Day Brunch in Uptown. We are kicking off the new year with brunch drink specials and more. Save your spot now and book your brunch reservation in Uptown!