Ordering Wine? 5 Wine Terms to Know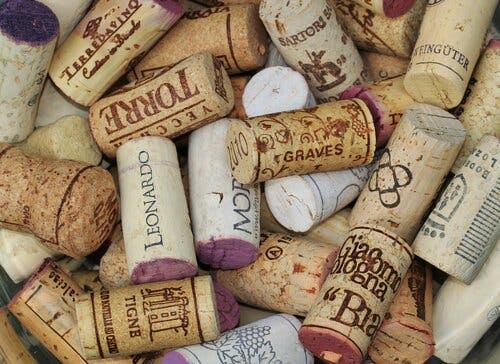 Ordering Wine? 5 Wine Terms to Know
Want to look smart the next time you order wine off a wine menu? Looking at a wine list with names, regions, years, etc. can be overwhelming. It's hard to know what might be the best wine for your budget, your palette, and your meal. The next time you order wine at one of the best places to eat in Downtown Dallas, you want to look like a pro, so here are 5 wine terms you'll want to know:
1. Tannins
Ever heard this term and wondered what in the world they are talking about? Tannins are simply a by-product of the decaying plant matter that was used to make the wine. This is the grape seed, stems, etc. The levels of tannin will vary based on the wine you drink. Tannins matter to you when choosing wine because the level of tannins in the wine affects how dry and bitter it is on the tongue. Some people enjoy this; others do not. In general, reds are higher in tannins – such as a Cabernet.
2. Bouquet
This of this you would a bouquet of flowers. Why do we love bouquets of flowers? Because of the aroma. When someone refers to a wine's bouquet, they mean its aroma. Swirl the glass of wine then takes a deep breath in. What do you smell? Those aromas make up the wine's bouquet.
3. Varietal
A varietal refers to the type of grape used when producing the wine. Some wines may even be referred to as "varietal wines," because they use a single grape to make the wine. A few common varietals are Chardonnay, Merlot, and Cabernet Sauvignon. These are also the names of varietal wines. Red Bordeaux on the other hand is a red blend, often using a blend of Cabernet Sauvignon, Merlot, and Petit Verdot, among others.
4. Oaky
This one is pretty straightforward, but an oaky wine is one in which you can taste the notes of wood from the oak barrel in which it was aged. The oakiness often lends notes of smoke, spice, and vanilla that emerged during the aging process.
5. Terroir
The terroir – or "tear war" as it's pronounced – is the region from which the wine hails. The same grape can be grown in various regions, and it is in fact the influences of the climate, soil, and environment that can make the two wines taste completely different.
Enjoy a Wine Night at State & Allen!
Who is ready for a wine night? State & Allen has a robust menu of reds, whites, and sparkling wines, perfectly curated to complement all of our dishes here at State & Allen. Not sure what to order? Simply ask. As one of the best places to eat in Downtown Dallas, we love helping you select the right wine for you. Don't forget to order a cheese board, charcuterie board, or brick oven crab dip to go with your drinks.
See you this week at State & Allen, one of the best places to eat in Downtown Dallas!