The Best Brunch Menu Items And Drink Specials At State And Allen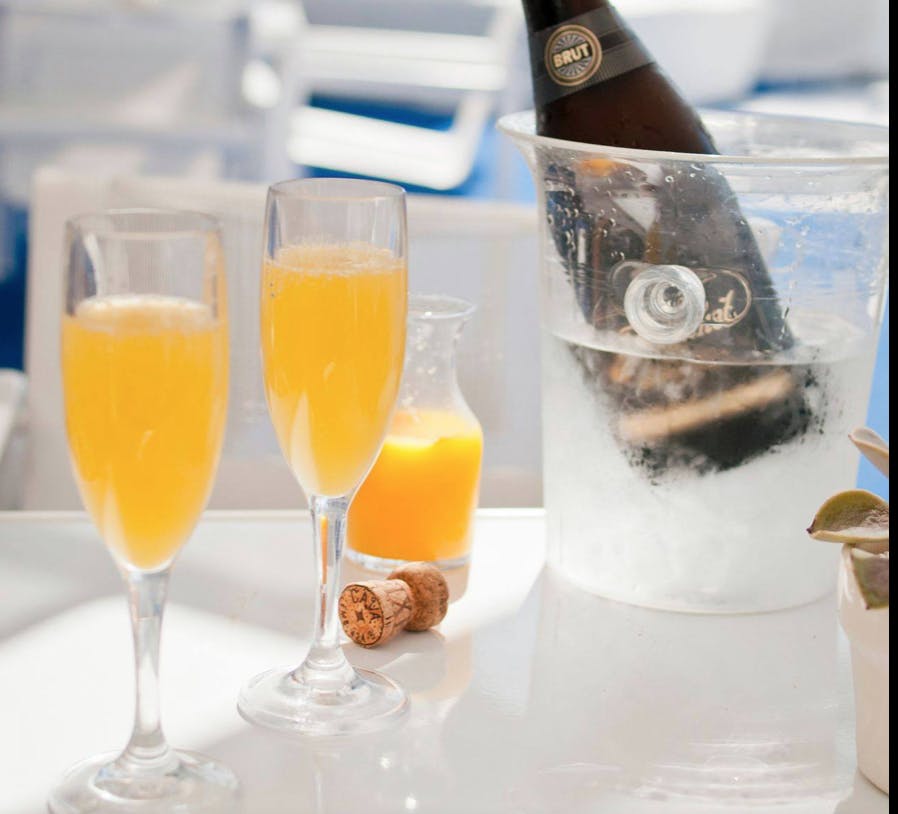 There's no better way to spend Easter weekend in Dallas than by enjoying the best brunch in Uptown with a patio AND reservations! You're invited to a boozy Easter brunch with us all weekend long. At State & Allen, we're a casual restaurant in Uptown, Dallas with a friendly vibe. We're your living room away from home, a cozy place where you can hang out on the patio and enjoy good drinks, catch a sports game —and above all, have a great time with friends and family. Our brunch is served every Saturday and Sunday from 10 am to 3 pm. We offer indoor seating, and outdoor seating on our spacious streetside patio, and even have several bigger areas and a private room that can accommodate large groups.
So, what makes brunch at State & Allen the best of the best? We use only pasture-raised chicken eggs and all of our brunch dishes are cooked with the freshest and local ingredients. We understand that weekend brunch can be a busy time, we offer brunch reservations options to all of our guests to ensure they can plan ahead and invite all their friends. Reserve your table now to celebrate Easter Brunch at State & Allen all weekend long!
We've compiled a list of the top 6 best brunch dishes including a few of our traditional dishes and our S&A favorites, that are best paired with our 6 brunch drink specials:
THE TOP 6 BRUNCH COMBINATIONS AT STATE & ALLEN
STATE & ALLEN BRUNCH PAIRING #1
Brunch Menu Item
CHICKEN & WAFFLE
crispy chicken breast, Belgian waffle, two eggs, whipped butter, maple syrup
Brunch Drink Special
Mimosas by the glass or bottle
STATE & ALLEN BRUNCH PAIRING #2
Brunch Menu Item
THE GIANT
two eggs, biscuits & sausage gravy, bacon, purple potato bacon'd hash
Brunch Drink Special
Screwdriver
STATE & ALLEN BRUNCH PAIRING #3
Brunch Menu Item
CAPRESE EGG WHITE OMELET
tomato, fresh mozzarella, pesto, balsamic reduction, veggie sausage, toast
Brunch Drink Special
Greyhound
STATE & ALLEN BRUNCH PAIRING #4
Brunch Menu Item
S&A OMELET
pork belly, cheddar, parmesan, goat cheese, salsa roja, purple potato bacon'd hash, toast
Brunch Drink Special
Bloody Mary
STATE & ALLEN BRUNCH PAIRING #5
Brunch Menu Item
PULLED PORK HUEVOS RANCHEROS
two eggs, avocado, black beans, salsa roja, grilled corn, queso fresco
Brunch Drink Special
Tequila Sunrise
STATE & ALLEN BRUNCH PAIRING #6
Brunch Menu Item
S&A BENEDICT
poached eggs, crumpets, smoked turkey, purple potato bacon'd hash, asparagus, hollandaise
Brunch Drink Special
Pomp & Whimsy Spritz
pomp & whimsy gin Liqueur & grapefruit with a splash of Champagne
If brunch isn't your scene, join us at State & Allen for National Burrito Day next Thursday, April 7th. Our head chef is whipping up a delicious burrito that you don't want to miss! Guess what also falls on National Burrito Day? State & Allen's very own Texican Thursdays. Every Thursday we offer our house mules for only $5. Stop by to enjoy the best patio in Uptown, drink a refreshing mule, and eat a tasty burrito! You're invited to celebrate National Burrito day with us all day long! Reserve your spot today: