The Best Restaurant In Uptown That's Also A Hip Whiskey Bar Too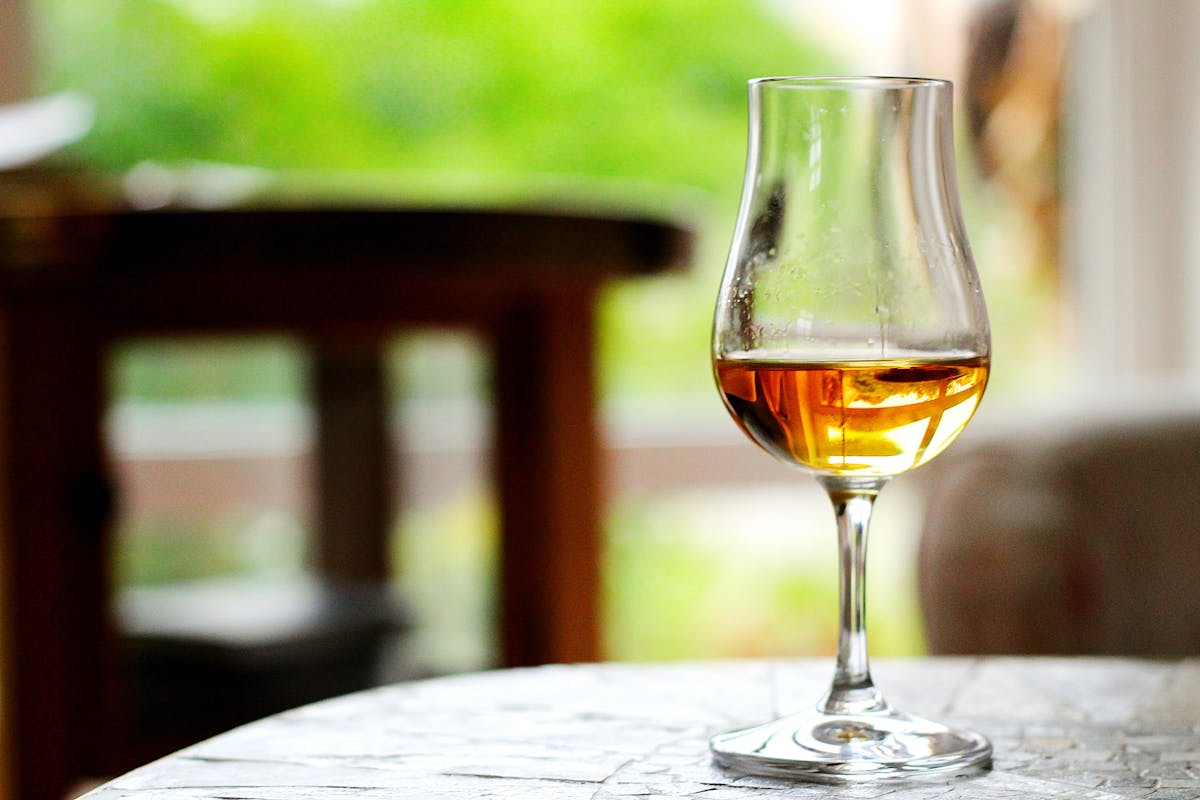 Whether you're looking for the best whiskey around or a Texas whiskey option that's off the beaten path, our casual restaurant in Uptown, State & Allen has it all. If you're a true Texan you know nothing compares to a chilled glass of whiskey on a hot day in a cozy, Dallas bar! No need to come by on a specific day or time of the week, because we offer our robust $5 whiskey list all day every day so you can enjoy it anytime.
State & Allen's $5 Whiskey List
We serve it up any way you like it: straight, on the rocks, or as a shot.
Buffalo Trace
Bulleit Rye
Crown Royal
Highwest Double Rye
Pendleton
Knob Creek
Makers Mark
Redemption Rye
Still Austin Bourbon
Slow & Low
Teeling Small Batch
1792 Bourbon
A Little History About Whiskey
Did you know all whiskey starts its life as beer? You read that right! Distilleries begin by fermenting grains, similar to beer brewers to release sugars that yeast will eventually convert into alcohol. The lifecycle of distilling whiskey is long and tedious, the minimum length of time a distiller should age whiskey is a whopping 3 years! How crazy is it that?! From birth to 3 years whiskey should not be consumed. That's on the lower end, as some distillers prefer to age their whiskey 5 years, 10 years, or even 12 years, and the oldest whiskey is over 150 years old.
It's no secret whiskey is the most popular liquor in the world, because whiskey is extremely versatile and an essential ingredient in many famous drinks at all the best bars in Dallas. Most whiskey has only 70 calories per shot and it has originated in a variety of different places across the globe, such as in the United States, Ireland, Scotland, and more. Whiskey can be used in cocktail recipes, shot recipes, for cooking, and so much more. Whiskey comes in handy when cooking dressings, desserts, soups, and more.
Whiskey Fun Facts:
• The use of "Whisky" and "Whiskey" are both accurate depending on where the whiskey originated
• Whiskey is known to have a grainy, woody, oaky taste with hints of caramel, vanilla, and spice
• Whiskey can be smooth or rather harsh depending on the quality
• In the 18th century Washington was the largest American whiskey producer thanks to George Washington and his passion for whiskey
• Whiskey is a primary ingredient in Tabasco Hot Sauce
Our whiskey list pairs well with all kinds of different foods we serve State & Allen! The goal of pairing food and drinks together is always to ensure the flavors complement one another and enhance the taste of each. At State & Allen, our menu features plenty of delicious options to pair with your whiskey.
Whiskey and Cheese are the perfect match for happy hour or a quick bite to eat! Both are aged over time and come in many different flavors.
CHEESEBOARD
artisanal cheese, pickled blueberries, candied pecans, grapes
$14.50
CHARCUTERIE BOARD
artisanal cured meats, gherkins, olives, smoked honey, s&a mustard
$14.50
BACON & BRIE GRILLED CHEESE
arugula, bacon-onion jam, balsamic reduction, sourdough
$12.50
As whiskey professionals, we understand lighter whiskies pair great with seafood and can totally set the mood for a romantic date night in Dallas.
CRAB CRUSTED SALMON
ginger rice, asparagus
$25.50
FRESNO CHILI SHRIMP FETTUCCINE
homemade pasta, bacon, sun-dried tomato, smoked fresno cream
$21.00
SESAME-CRUSTED AHI TUNA SALAD
romaine & mixed greens, radish, cucumber, carrots, peanuts, chives, sweet chili vinaigrette
$16.25
High-Protein Entrees At State & Allen
Whiskies with a potent and smoky flavor pair very well with any type of beef and are guaranteed to be a great entree selection for the best dinner in Uptown.
PEPPER DUSTED FILET MIGNON
manchego mashed potatoes, garlicky broccoli, zin demi
$29.00
VEAL MILANESE
cauliflower purée, arugula & tomato salad, glazed brussels sprouts, balsamic demi
$25.50
SMOKEY HONEY-GLAZED PORK CHOP
soy-sauced grits, asparagus, creamy pan sauce
$23.00
Don't forget about dessert! Our secret tip to whiskey and dessert pairings, try to match the intensity of your chocolate to your whiskey.
FLOURLESS CHOCOLATE CAKE
vanilla bean ice cream, berries, berry sauce
$7.50
We might be a bit biased, but at State & Allen, we love serving up our best whiskeys paired with a tasty meal. It's true, "whiskey" means "water of life", and as whiskey lovers, that's a philosophy we can get behind. State & Allen isn't one of your typical bars in Dallas, we keep it casual on our streetside patio, with our $5 whiskey, and eclectic menu that offers something everyone will love. Make plans to come by our restaurant in Uptown and try out our famous $5 whiskey list. After all, we are one whiskey bar in Dallas you don't want to miss! Make your reservation today!